VISALIA, Calif. (AP) — Two gang members suspected in the massacre of six people last month in central California were arrested early Friday, one after a gunbattle, the Tulare County sheriff said.
The suspects and members of the victims' family have a long history of gang violence but the motive for the shooting "is not exactly clear," Boudreaux said at a news conference at the sheriff's headquarters in Visalia.
The six victims, including a teen mother and her baby, were gunned down on Jan. 16 in rural Goshen, a community of 3,000 in the San Joaquin Valley.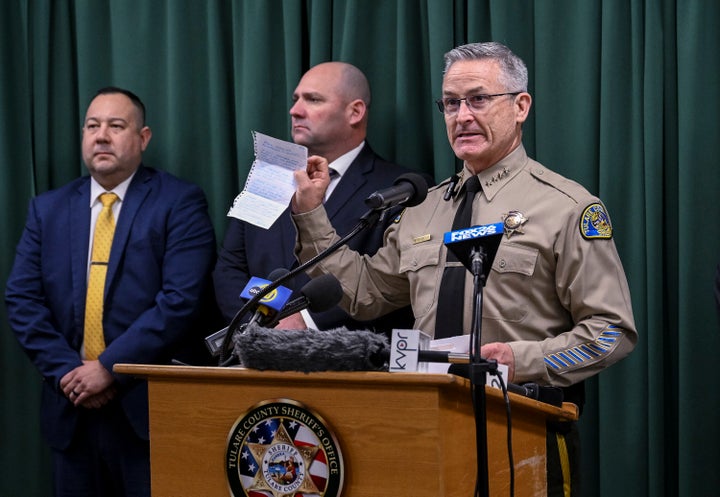 The sheriff said the arrests stemmed from "Operation Nightmare" in which multiple search warrants were served and inmate cells associated with a prison gang were searched in multiple state prisons.
The sheriff has said Alissa Parraz had just been awarded full custody of her son after he spent months in the foster care system. The two were reunited on Jan. 13 — three days before they were killed.
The Goshen killings were part of a violent and deadly month in California.
On Jan. 21, a shooting at Monterey Park dance hall killed 11 and wounded nine. The gunman later killed himself. On Jan. 23, shootings at two Half Moon Bay farms killed seven and wounded one before the suspect was arrested.