The bomber struck inside the mosque, where some 150 people — including many policemen from nearby police offices — were praying this morning, according to police officials and witnesses.
There are fears the death toll would rise as many of the wounded were listed in critical condition.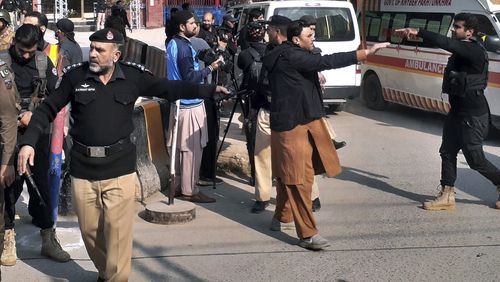 The impact of the explosion collapsed the roof of the mosque, which caved in and injured many, according to Zafar Khan, a local police officer.
No one immediately claimed responsibility for the bombing in Peshawar, the capital of the Khyber Pakhtunkhwa province bordering Afghanistan.
A survivor, 38-year-old police officer Meena Gul, said he was inside the mosque when the bomb went off.
He said he doesn't know how he survived unhurt. He could hear cries and screams after the bomb exploded, he said. There were more than 150 worshippers inside the mosque when the bomb went off, Gul added.
Khan said rescuers were trying to get the wounded to a nearby hospital. He said several of the wounded were listed in critical condition at a hospital and there were fears the death toll would rise.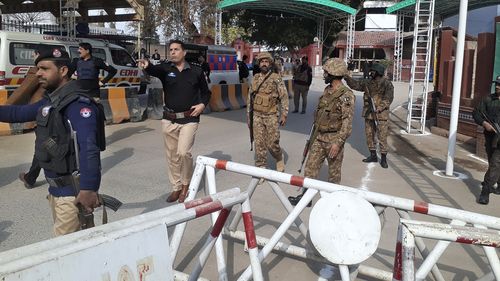 Suspicion in such attacks falls most often on the Pakistani Taliban, who have in the past claimed similar bombings.
The Pakistani Taliban, are known as Tehreek-e-Taliban Pakistan or TTP, and are separate group but also a close ally of the Afghan Taliban, who seized power in neighbouring Afghanistan in August 2021 as US and NATO troops were in the final stages of their pullout from the country after 20 years of war.
The TTP has waged an insurgency in Pakistan over the past 15 years, fighting for stricter enforcement of Islamic laws in the country, the release of their members who are in government custody and a reduction of Pakistani military presence in the country's former tribal regions.