A Chinese food blogger has been fined about $18,500 after she posted a video last year that showed her buying, preparing and eating a great white shark, an animal that is protected in China. 
The food blogger, who goes by the name Tizi, posted the video on Chinese social media site Douyin that showed her buying the shark, which appears to be about six feet in length, and then preparing it two ways: grilled over an open fire and sautéed in a wok. She then picks up the part of the shark that was grilled and tears strips off with her teeth. 
You are reading: Food blogger who cooked and ate great white shark is fined $18,500
"Don't be fooled by its scary appearance, its meat is very tender," Tizi says in the video.
Readmore : Anti-Russia guerrillas in Belarus take on 'two-headed enemy'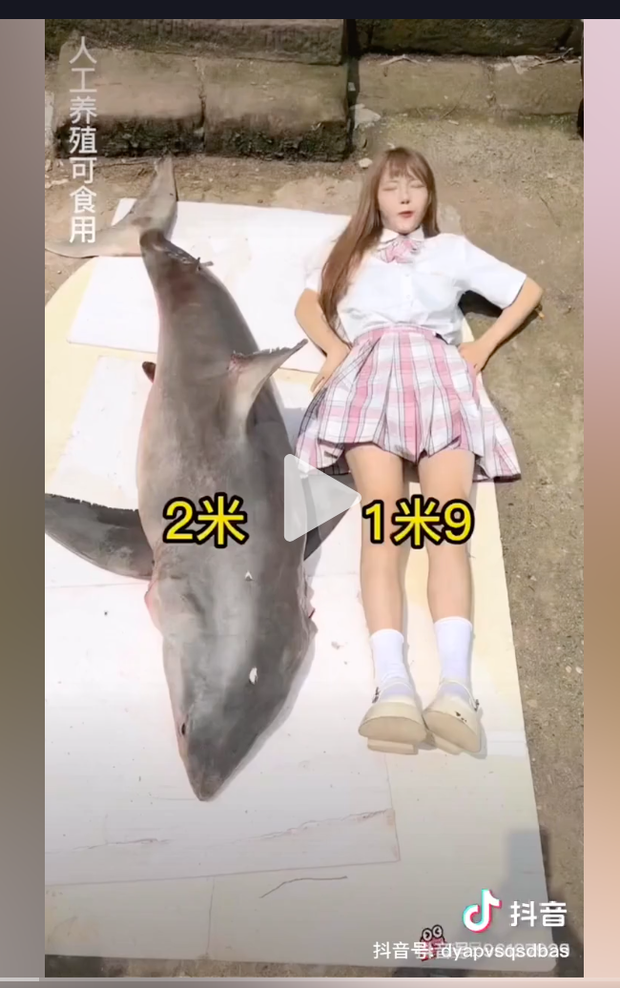 TikTok
After the shark was identified as a great white by tissue samples, the blogger was found to have violated China's Wild Animal Protection Law, officials in Nanchong, a city in Sichuan province, said in a statement released on January 28. 
Readmore : Woman who makes boyfriend pay for 100% of rent, bills and food says she is an 'investment'
The blogger, whom the officials only identified by the name Jin, was fined 125,000 yuan, or about $18,500, the statement said.
The fisherman and the merchant who sold her the shark have been arrested, according to the statement. 
The video, which went viral last year, sparked outrage among many Chinese viewers, with one replying on the Douyin site, "Truly horrific to the extreme." Others commented about the possibility of legal punishment, with one commenter writing, "Now she's done it, the next five years she won't have to cook anymore."