Eighteen children were injured, one critically, following a basement fire in New York City Wednesday afternoon, authorities said. 
Shortly after 2 p.m. local time, firefighters responded to a heavy blaze in a basement in Queens, FDNY Chief of Fire Operations John Esposito told reporters. 
You are reading: 18 children injured in New York City basement fire
Firefighters removed children from the building, including one from the basement where the fire originated, Esposito said. 
Readmore : Moving public health services to for-profit clinics raises 'legitimate concerns': Duclos
According to Assistant Deputy Chief Stacy Scanlon, a total of 18 children were treated at the scene, with 17 in stable condition. Only one child was taken to a hospital. At last report, the child was in critical condition, Scanlon said. 
Officials were able to get the blaze under control within about 40 minutes, Esposito disclosed. 
According to the NYC Department of Buildings, the basement was being used for a daycare and a dental lab, CBS New York reported.   
Officials believe a lithium ion battery may have caused the fire. 
Readmore : Stunning country in Europe 'one of the cheapest' for Brits to move to
"Yeah, so, the lithium ion batteries," Esposito said. "We've been having problems them the last few years, in scooters and bikes and charging them, the mismatch of the batteries and the charging cords and lower quality batteries. So the message the fire department wants to get out is that you should be using UL or other regulated and certified batteries. They should not be charged in the entranceway or pathway to leave your house or apartment. You should not charge them overnight."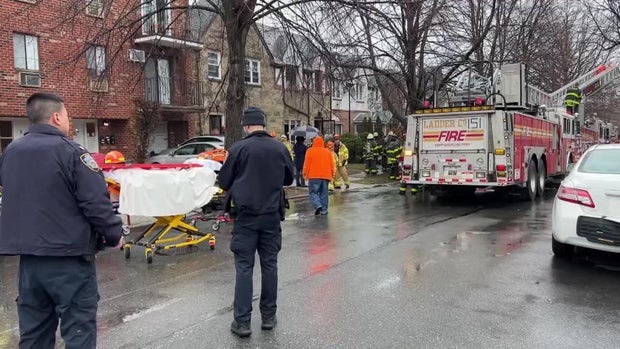 CBS New York